04.17.08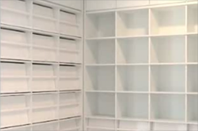 H O K O will be screening a video for the temporary museum shop at the Museum Boijmans van Beuningen in Rotterdam. The temporary museum shop will stay throughout the summer of 2008. The video is a record of the moving process that happened within the museum,
This project is done in collaboration with Sophie Krier(Netherlands).
click here to watch video.