06.12.06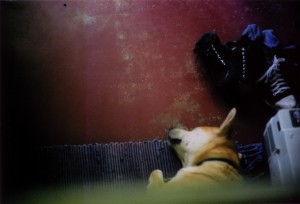 H O K O has been invited to participate in the group exhibition, 'Kuo Chuan Lifestyles'.
The exhibiton features work by artists and designers all of whom were living and working on the same street 'Kuo Chuan Avenue', Singapore.
participating artists: 
B. Jane Cowie - glass
Chris Yap - photography
Nathaniel Walters - mixed media
Lim Meng Kuang - ceramics
James Speck - 3D animation
Mark Kaufmann - mixed media
H O K O - photography
Song Yue - photography, painting
Bryan Smith - photography
Nick Charnley - mixed media
Date : 14th-30th july 2006
venue: ShowHaus Gallery, 10 Kuo Chuan Avenue, Singapore. 
for more info : http://www.little-red-dots.com/kclife.html